We have
Soiree
as today's Stamp Highlight.
Soiree
is a staple stamp set that I absolutely will need to keep on hand for the many birthday celebrations year round. I don't know about you, but as a card designer, I don't always create birthday cards since we carry so many different designs and themes. So, usually when a birthday rolls around I am like a crazy person digging and digging through my stash of cards. I have to weed through a couple hundred cards before I find something appropriate! Isn't that odd? So, we created Soiree because I think the images are simple and versatile that you can easily make a card in under 5 minutes. Of course it lends itself to layering and more labor intensive styles as well!
Let's move onto the Design Team and see what they created!
Jenn Biederman
created this card by stamping the banner on a variety of patterned papers. She stitched the banners and left loose ends of thread to give it a homespun feel. What a beauty!
Alice Wertz
used the banner images to create the colorful and fun background.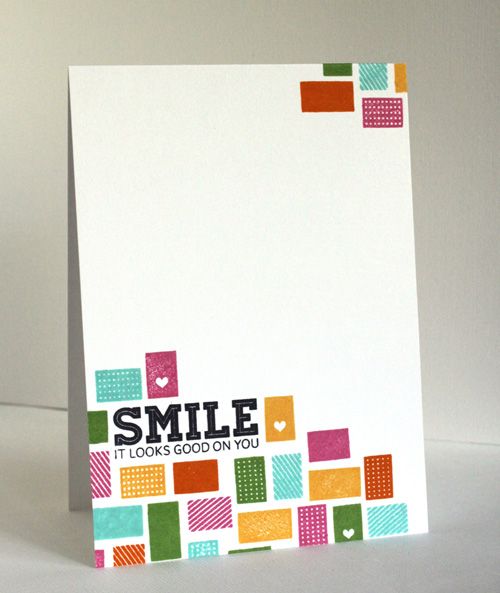 Cheiron Brandon
's card is sooo cute! She embossed the images and did some teeny tiny paper piercing. LOL, isn't it too, too cute?!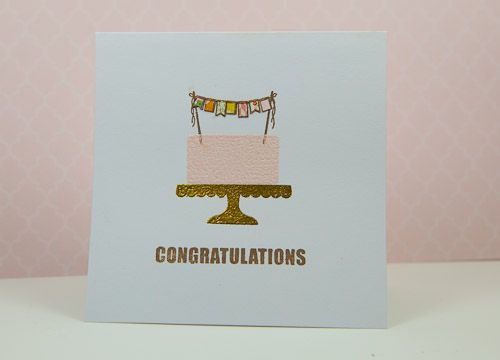 JJ Bolton
paper pieced the banner and curved the sentiment to match the banner. This card just looks so scrumptious!
Mariana Grigsby
created this super pretty card along with some cute cake decorations. I especially love the candles!
Lea Lawson
Savannah O'Gwynn
created a CAS card using some fun patterned paper (I love stripes!) and three stamps from the set.