Welcome to our last stamp highlights feature for our November release! We've saved one of the best for last! Cup of Wishes is a fun wordplay on the word 'Warm' and steam! We've paired the scripty, steamy font with a basic font and the look is classic! The sentiments works for many ocassions -- holidays, love, thank you, welcome -- it's all there! Also included are a ton of cute design building elements to make your Cup of Wishes truly unique and special.
Sooo, today's guest designer hardly needs an introduction, she is someone who I've admired as a stamper from the very beginning of my own stamping career, ha! She is none other than the super cute and enormously inspiring
Julie Ebersole
!!! Woot woot!!!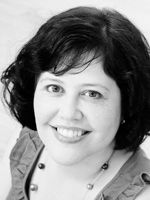 A former high school teacher, Julie was first introduced to stamping over 20 years ago and quickly fell in love! Over the years, her designs and project articles have appeared in popular trade publications, such as Paper Crafts, Stampington and Cards magazines.
In addition to design work, demonstrating and teaching classes in retail stores, she went on to become the Design Team Coordinator for Splitcoast Stampers, the world's largest rubber stamping community, from 2005-2008, and also served in creative/administrative capacities for A Muse Studio (formerly A Muse Artstamps) from 2003-2011 as the company's Creative Teams Director.
On her blog, Paper Trufflez, Julie regularly shares creative projects in her signature simple-yet-smashing style, interspersed with a good deal of humor and fun! She continues to enjoy independent design work, and teaching classes, both live and online, is still her favorite thing to do!
And here's beauty that Julie created for us
*swoon*
To read more, visit Julie's blog
HERE
.
And now onto our Design Team!
Warm Wishes card by
Alice Wertz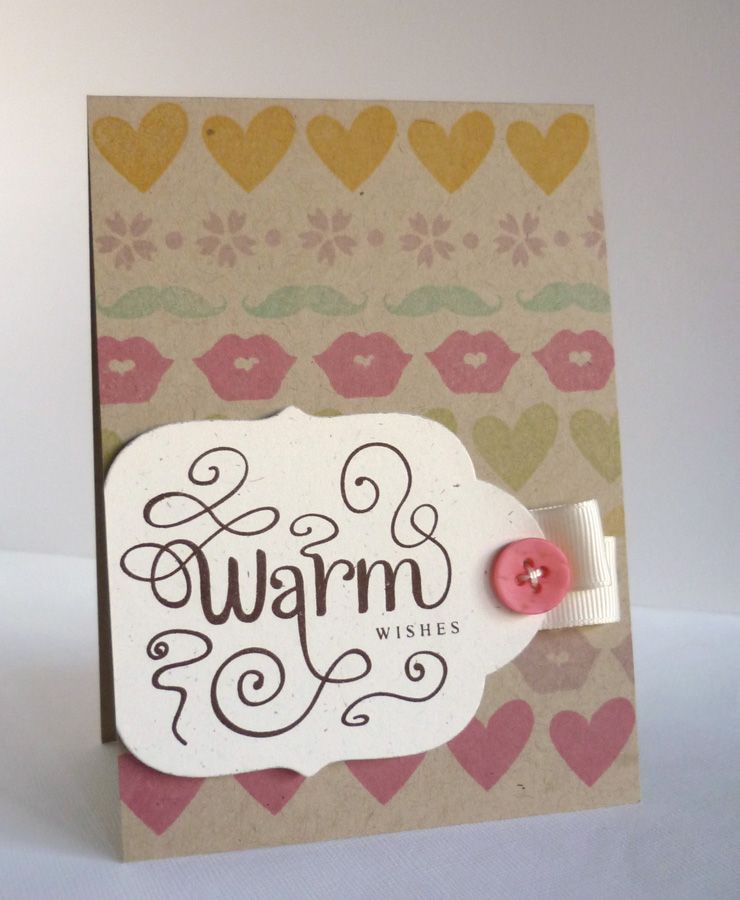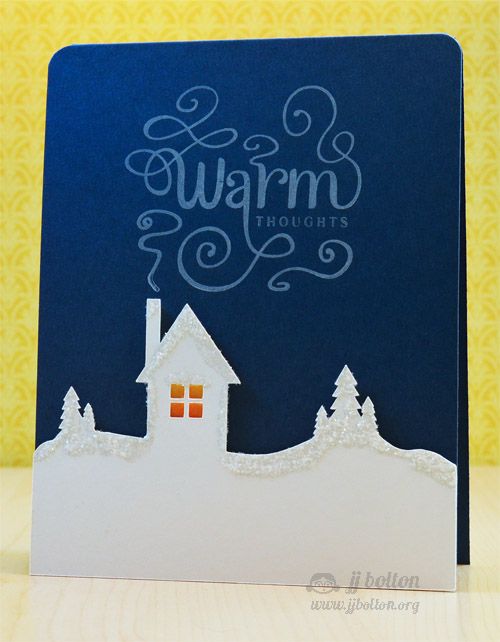 Warm Wishes card by
Mariana Grigsby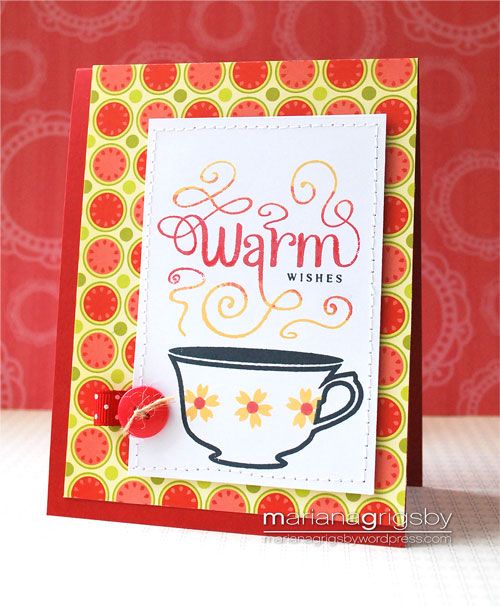 Warm and Cozy shadowbox by
Pearl Lui
Thanks card by
Savannah O'Gwynn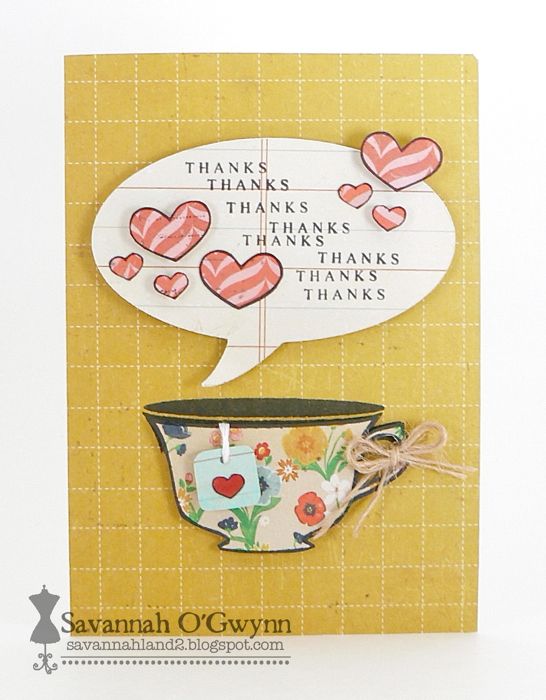 Thank you again to Miss Julie Ebersole for joining us today! And big thanks to our fabulous Design Team for their beautiful work here. Leave a comment here and visit all their blogs and leave some love for a chance to win Cup of Wishes yourself! All winners will be announced tomorrow!
Oh yeah, full reveals tomorrow! Products will all go on sale by 9PM EST tomorrow at the store too!
And not to worry, I didn't slack off this month. Come back for daily doses of inspiration by yours truly!!