Today I am pleased to introduce our first stamp set in our January line up called Type It. Type It was inspired by my own love affair for vintage typewriters and vintage ledgers. I just love that kind of stuff.
Here's a picture of my Remington typewriter which I purchased 2 years ago. It was in pristine condition and oh-so-beautiful.
(Photo credit: Me :)
Type It will be available for purchase on January 15th.
Type It comes in a 4x6 clear acetate sheet and will retail for $15.00.
Type It contains a total of 18 stamps: 11 images and 7 sentiments. The typewriter measures: 2-3/8" x 1-5/8"; the ledger measures 2-5/8" x 3-5/8"; the round keys measures just under 0.5".

My card today features the typewriter and the ledger image that's also included in Type It. (One thing to note, the ledger stamp is a nice fit for all you Project Lifers. I attempted to do PL in 2010, I lasted about 9 days, haha.)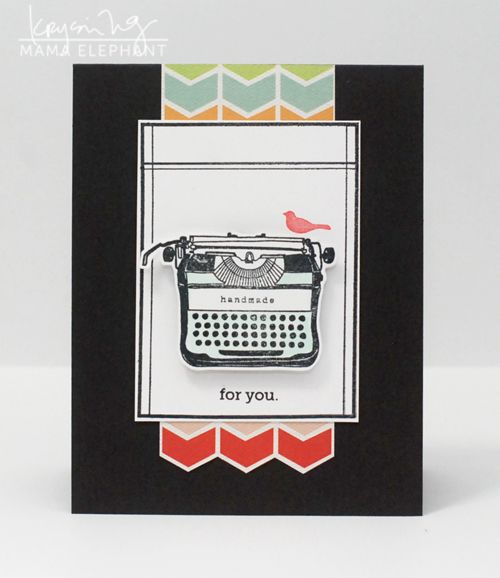 Very straightforward. The typewriter was cut out and propped up with 3d foam. I like giving my cards that added dimension. I colored in some areas of the typewriter with a light blue Copic marker.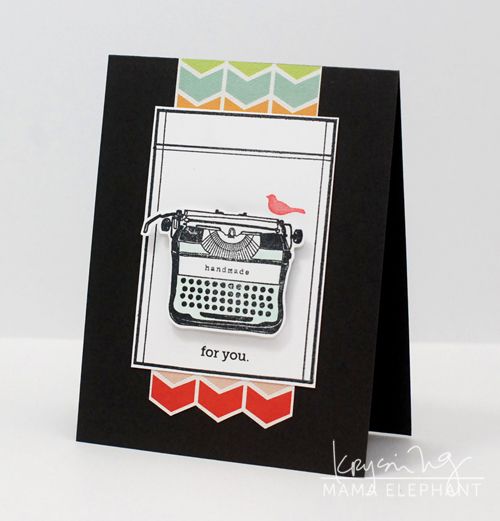 That's all from me today, be back tomorrow with another First Look! :)