Hey friends, today we are highlighting
Papa Love
. I love typography and word art -- this set is just brimming with stylish sentiments that you can build to create a big impact.
Our Design Team did a FANTASTIC job with this set! I love the varying styles and looks created by everyone! Each one is so unique and inspiring!
My Favorite Guy Ties card by
Alice Wertz
Alice got busy and created her own background with all the sentiment included in the set. It really brings out the 3 ties!
Teal favorite Guy card by
Cheiron Brandon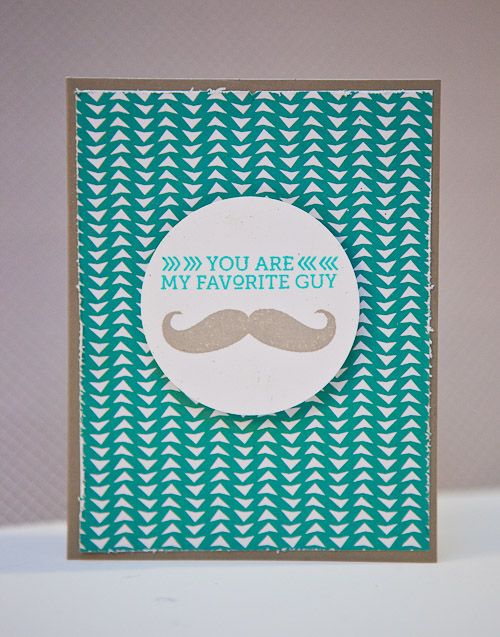 Cheiron chose a trendy patterned paper to play up her image and sentiment.
Love Ya Papa Balloons card by
JJ Bolton
JJ that clever girl! She used the balloons from
Good Times
and turned the circle sentiment into a balloon too. Super fun!
Mustache card by
Mariana Grigsby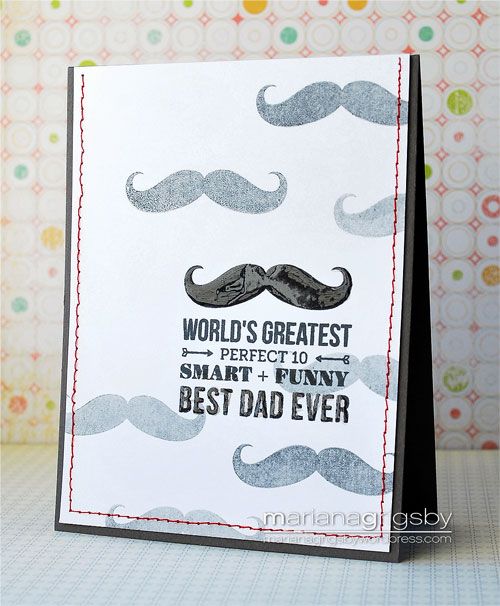 Mariana created this cool card! I think those are glossy accents? Love the red stitching!
Chalkboard card by
Lea Lawson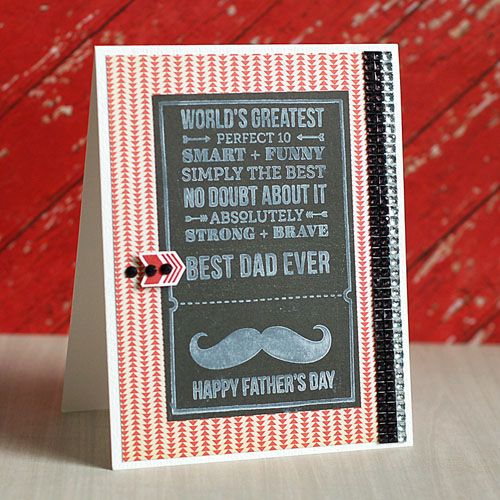 Lea created this amazing chalkboard card. Love all the embellishments which she kept at a minimal this time - minimal for Lea!! ;) Such a pretty masculine card, I love it!!!
Regal Mustache card by
Pearl Lui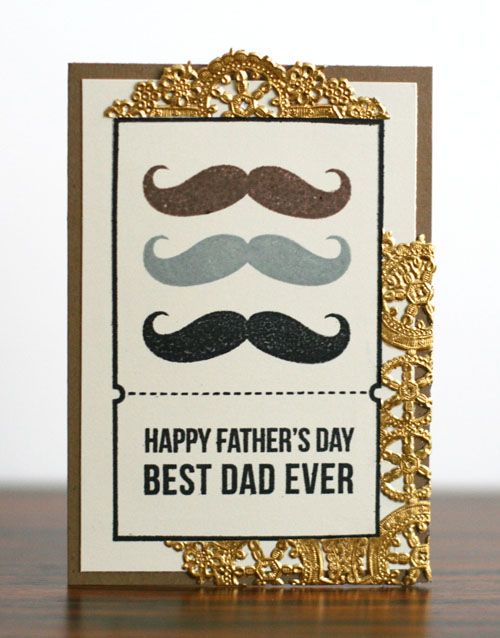 Pearl created this beautiful dad card. The gold is supposed to look like a crown. I love those sentiments paired together!
Happy Father's Day card by
Savannah O'Gwynn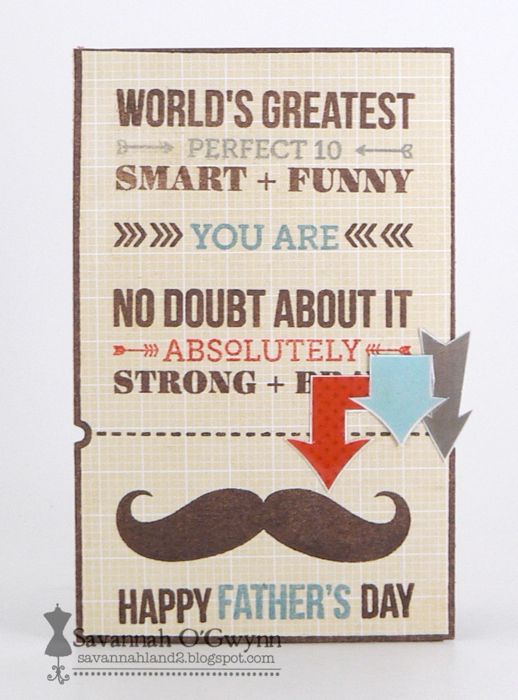 Savannah did some selective inking to create different colors within the big sentiment blocks in her card. This color combo is hot!