Most of us paper crafters wears a variety of hats. Many of us enjoy making cards, making layouts, and the ever popular Project Life documenting by Becky Higgins. We designed a set that fits into all those categories! Today we are focusing on cards, but we've got more inspiration using this set coming soon!
You Make Everything Better card by
Jenn Biederman
Jenn's card/Project life insert pull-out is brilliant!!! She made it so you can pull the 3x4 card out and use it in your PL album. Not limited to just the card. So smart!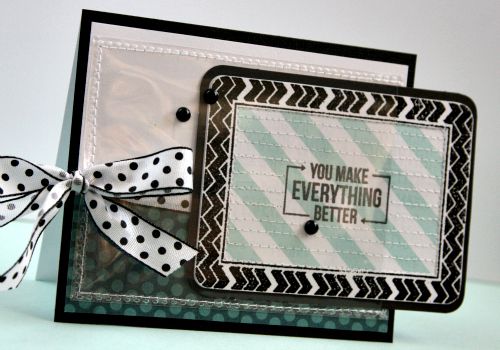 You're My Favorite card by
Alice Wertz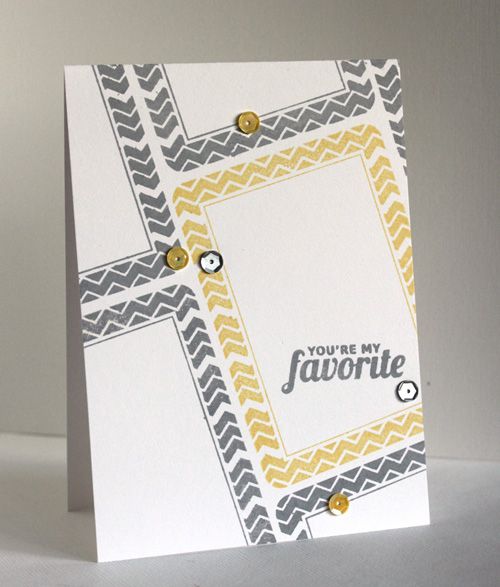 Alice created an interesting visual by stamping the frame diagonally. It gives the card such a different look!
Smiling's My Favorite card by
Cheiron Brandon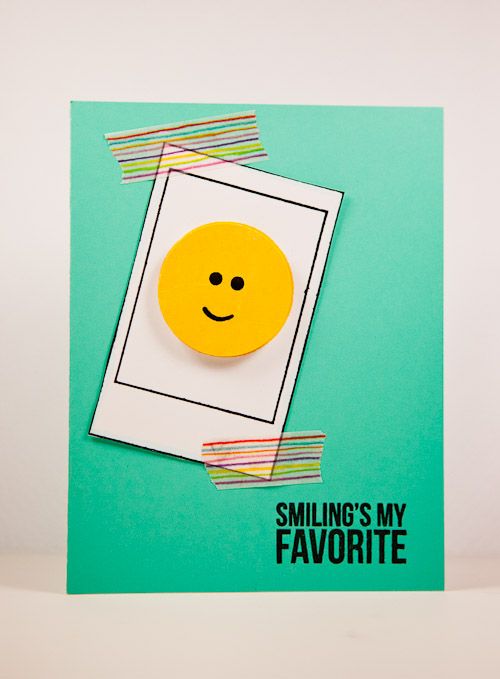 Cheiron created this funny card by creating a smiley face face from Cup of Wishes.
Today Was a Good Day card by
JJ Bolton
I love this die cutted negative card by JJ. Such a cool look!
Smiling's My favorite card by
Mariana Grigsby
Mariana stamped the borders from Modern Borders to create this beauty! !I love how she popped up part of the sentient with a heart shape.
Remember This card by
Lea Lawson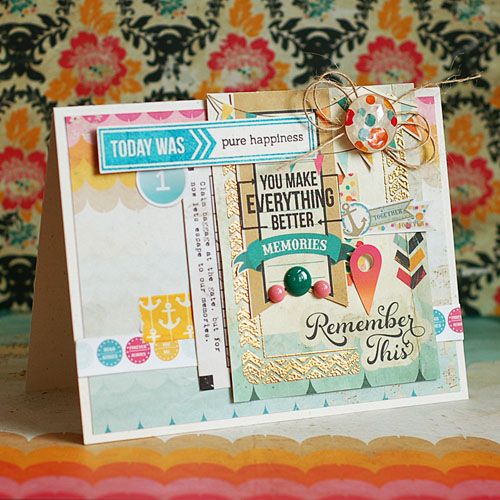 I love this dreamy card by Lea, so many things to look at, where to start? How about that subtle gold embossed frame from this set!!! So pretty!
Smiling's My Favorite card by
Pearl Lui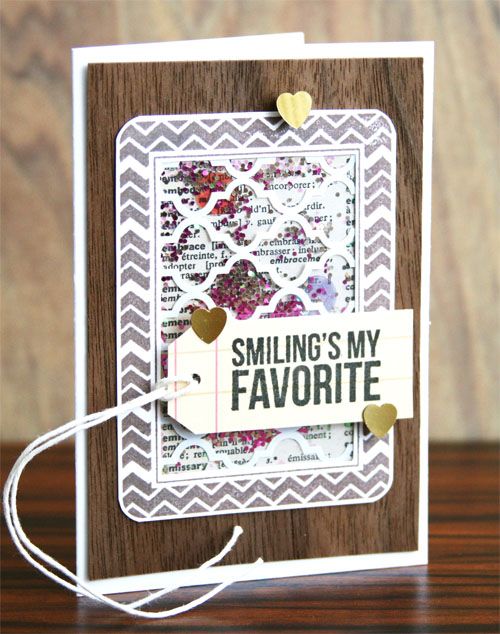 What a gorgeous card by Pearl. I love the pocket she created with the festive sequin-y confetti inside!
You Make Everything Better card by
Savannah O'Gwynn
Savannah created this fun, fun, fun card that really showed that Today Was an awesome day!