Today's highlight is Central Park. We love that you have been loving this urban set. It was wholeheartedly designed from us to you with love. We hope you like the little slice of New York we brought into your stamping world.
Now I present to you our ultra talented designers...
By stamping on patterned paper,
Alice Wertz
gave this set a softer look.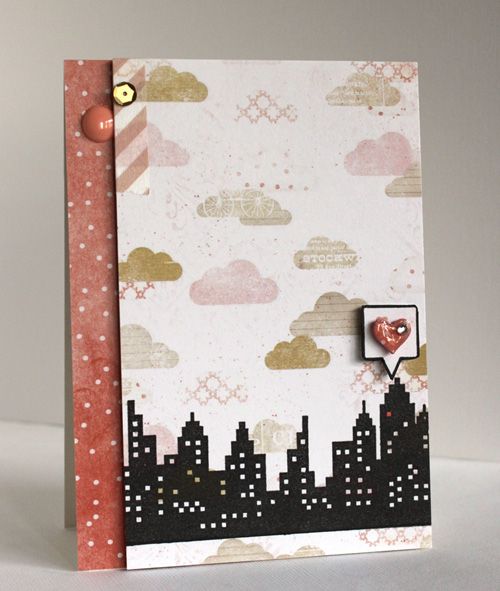 Cheiron Brandon
used the skyline and bright sentiment from the
Hello
set to create this eye catching and sweet punch of pink card.
JJ Bolton
split the cityscape image into two as a background. The road is masked and blended with ink. Brilliant huh?
Mariana Grigsby
created this magical card with the gradient ombre-ish sky.Just beautiful!
Lea Lawson
went all out on us with the pops golds and pinks. So pretty!
Pearl Lui
created a CAS card using the city skyline and embellished each window and the heart with glitter paint for a subtle sparkly effect.
Savannah O'Gwynn
used a fun color story to help the images stand out on her card.