Hi everyone!
Geralyn
here today to share some Project Life with you. I'm a little behind on my PL so I worked on a spread for May. I didn't have a lot of photographs to use so I decided to play with some fun typography. Mama Elephant stamps always have the coolest fonts and phrases, so they were put to good use on this spread!
I embellished the filler card on the left with washi tape, wood veneer and the asterisks stamps from
Hustle
. I used the 'keep on keepin' on' stamp from
Hustle
on the card on the right.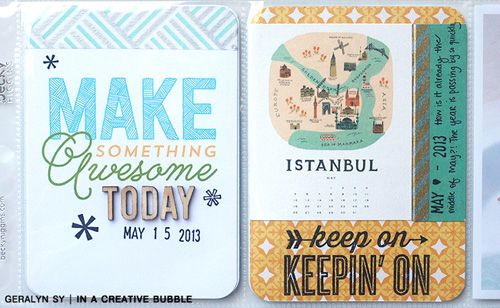 That cute speech bubble on the left is from
Full House
, and the 'Yay' stamp I used on the right is from
Big Words
.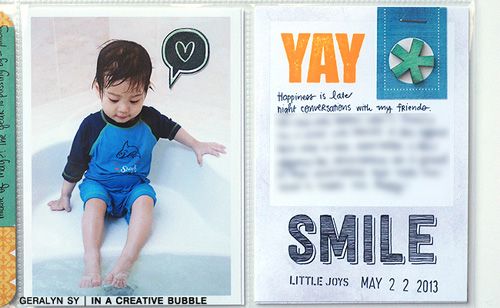 I went to a concert back in May, and I found some Mama Elephant stamps that were perfect to document the event. On this card, I combined stamps from
Hustle
,
Be You
, and
Say What
.
To balance out my PL spread, I decided to go graphic and stamp the lyrics of my favorite song from the concert on a 4x6 card for the bottom right pocket. I used my favorite alpha stamps -
Midnight Letters
:)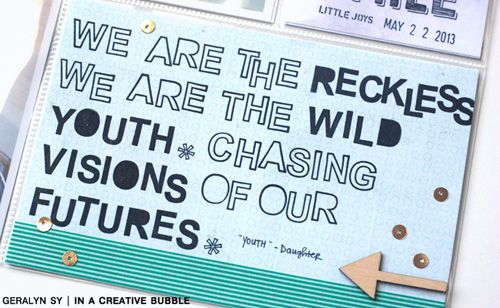 That's all from me today. Hope you enjoyed this peek into my Project Life!