Hi everyone!
Geralyn
here and today I'm sharing a peek into my 4x6 December Daily mini-book from last year. During December, I follow along with Ali Edwards' December Daily concept and create a mini-book for the month. I don't actually make daily pages though and instead, I focus on documenting holiday moments and festivities. My mini-book from last year had quite a few missing pages, so I've been working on finishing it up! It was so fun to decorate my pages with Mama Elephant's new holiday stamps.
I used the
Remember December
set for my first page here. This set is awesome and I love how there is room to stamp the date, a little sentiment, and even lines for journaling. The cute deer silhouettes at the bottom are from
Winter Wonderland
.
For my next spread, I made a page on the left side and included a little pocket on the right side with some hidden journaling. I adore the fun sentiment stamps from
Merry Greetings
, and I also used a smaller sentiment from
Remember December
on my journaling card on the right.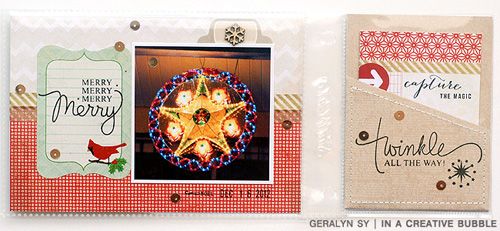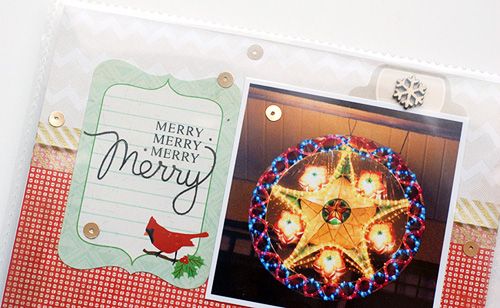 This time, I decided to use a full size 4x6 photo for the left side and some journaling and embellishments on the right side. I tucked in a 3x4 screenprinted transparency card with some sequins and wood veneer behind it on the right, then sewed it shut so that the little pieces won't fall out. The stamped sentiment is from
Merry Greetings
again :) On the journaling card beside it, I used the
Remember December
stamps - they really are so perfect for documenting this month.

Mama Elephant really hit it out of the park; I am in love with the holiday stamps and I am sure I'll be putting them to use in my December Daily book for this year. Thanks for stopping by today!