What a great turnout we had for the challenge! It was so amazing seeing each and every entry. At the time I selected the image for the challenge, I didn't even realize I had chosen a pink theme -- I'm glad I did because hopefully you all have some awesome Valentine's cards ready to go this year!


Our winner is this card submitted by
Donna
! She really wowed me with her different take on a CAS card. I love how simple yet strikingly distinct this card is -- indeed it's a show stopper!


I wanna give a shout out to these honorable mentions which really impressed us! Here are some of our other faves!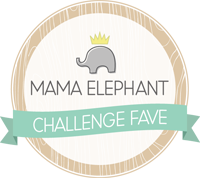 This little number by
Audrey
is so perfectly executed! We love the love rain coming from the clouds. So pretty!
We loooove what
Charlene
did here combining 3 of our loveliest stamp sets! She did a wonderful job pulling in so many elements from the inspiration photo!
I'm a CAS girl, you know that... so it's hard for me to ignore simple beauties like this one from
Jean
. I didn't even know our MUAH heart is a near perfect fit for our heart balloons from Party Kit!
Big ups to everyone for playing along! I hope it was fun for you! And congrats Donna and Faves, you are all super stars!

Donna, we'll be in touch to hook you up with your guest spot. :)