Hi all, back today to highlight
Good Times
!
Good Times
is an ultra cool and hip sentiment set. If you're anything like me, I was always looking for unique and fun sayings. Sometimes the norm just didn't cut it for me. I wanted to design a set that was filled with a lot of modern up-to-date sayings, stuff that my friends and I say to each other all the time. Stuff that was meaningful to us! We felt the round balloons were a nice complement to this set, you can use them alone or try two-step stamping with them. Either way, I think everyone's gotta have some basic balloon images -- there are so many possibilities with them and they just convey such a happy message!
There's so much you can do with this set, I created a balloon bouquet...
Strings were drawn in with a black pen. I love the look of the layered balloons in different colors. Such a fun and happy card! And too easy!
Let's see what our Design Team did with Good Times!
Party Like a Rockstar card by
Alice Wertz
Party Like a Rockstar card by
Cheiron Brandon
Celebrate the Good Times card by
JJ Bolton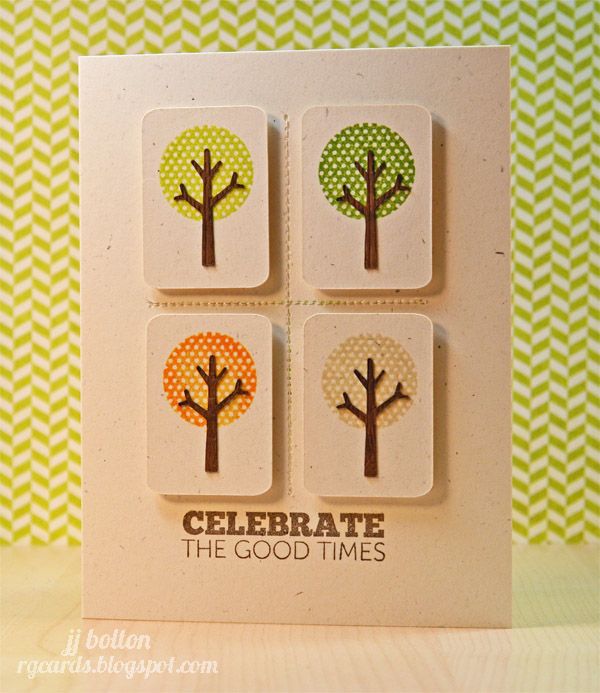 This Is How We Do it card by
Mariana Grigsby
Ornaments card by
Pearl Lui
Celebrate Party Like a Rockstar card by
Savannah O'Gwynn
And more fabulousness from our guests:
Party like a Rockstar card by
Heidi Van Laar
Hello There card by
Heidi Van Laar
Oh. Em. Gee. card by
Lisa Spangler
Best Day Ever card by
Lisa Spangler
More Than Friends card by
Lisa Spangler