Today I'm highlighting a fun holiday set:
Polar Pals
.
Polar Pals stars 4 cute arctic characters, you may have heard of them? Mr. and Mrs. Snowman and Mr. and Mrs. Penguin. They can be used alone or together, or you can just mix them up for fun! The pairs are designed to "hold" one end of the banner of words, hearts, or stars together. Or they can hold the heart and star sparklers if you choose to have them as stand alone images. Endless possibilities = fun fun fun! You would be happy to know that they fit perfectly inside the snow globe of
Believe in Magic
. I should mention that all our stamps are designed with simplicity in mind. Any image can easily take center stage -- you create more with less. Like this card here. Not much needed to be done. Simple images. Simple message. Done. Awesome for mass production!
Now let's check out what our Design Team did!
From Our Home to Yours card by
Alice Wertz
Merry and Bright card by
Alice Wertz
Warm Holiday Wishes card by
Cheiron Brandon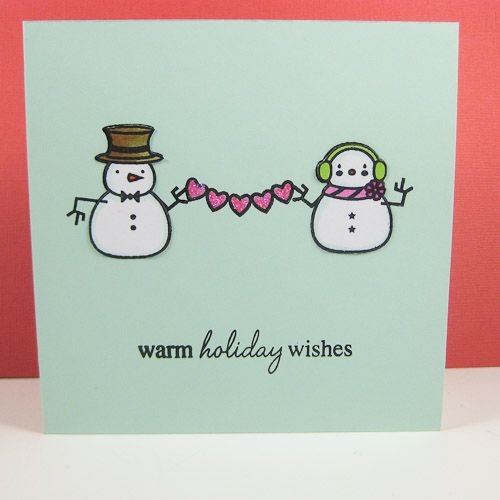 Everyday I'm Shufflin' card by
JJ Bolton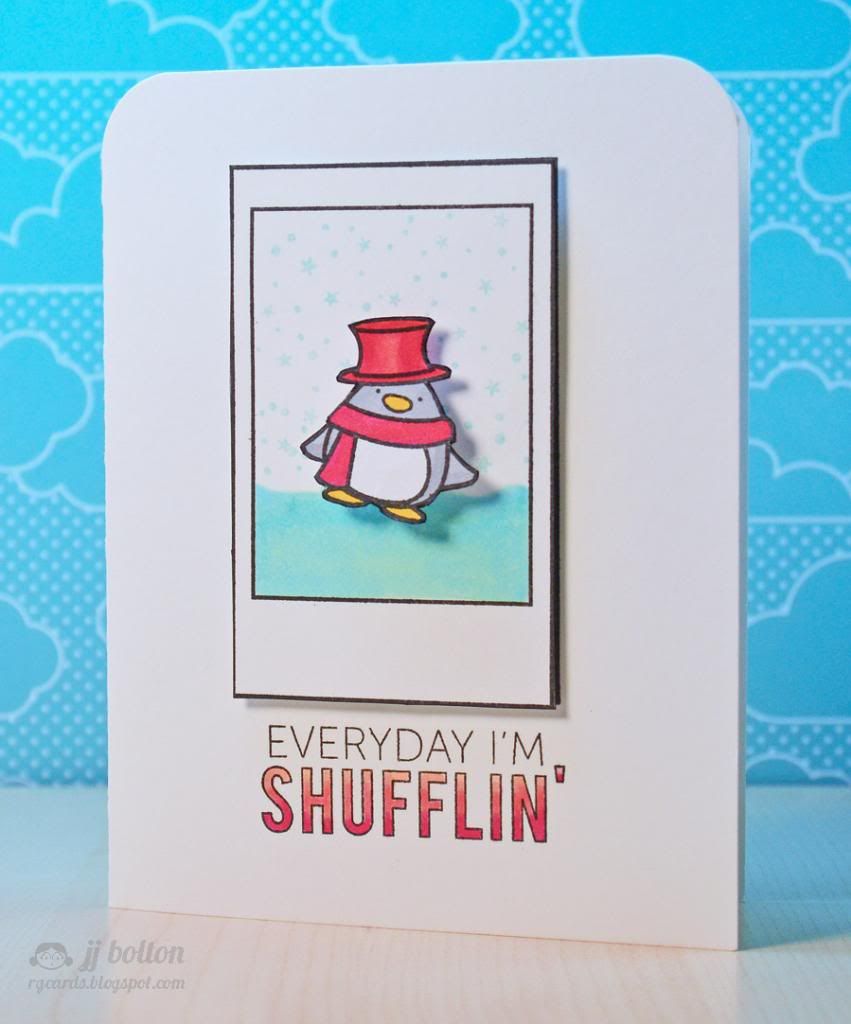 Merry and Bright card by
Mariana Grigsby
Happy Birthday card by
Pearl Lui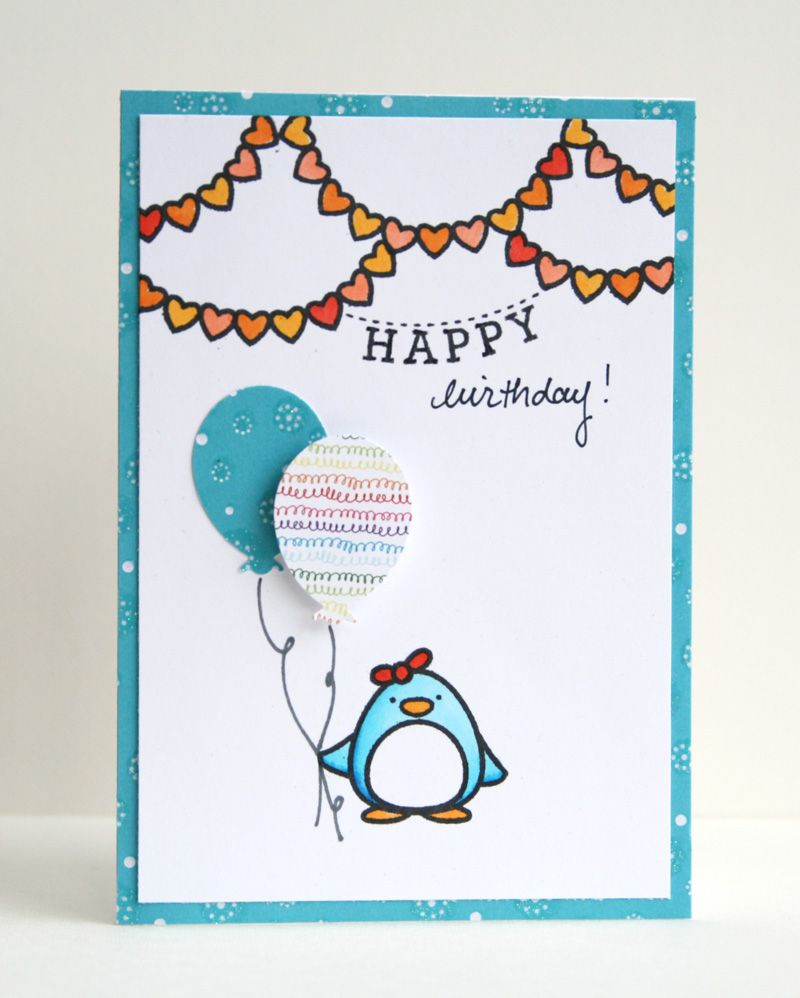 Warm Holiday Wishes card by
Savannah O'Gwynn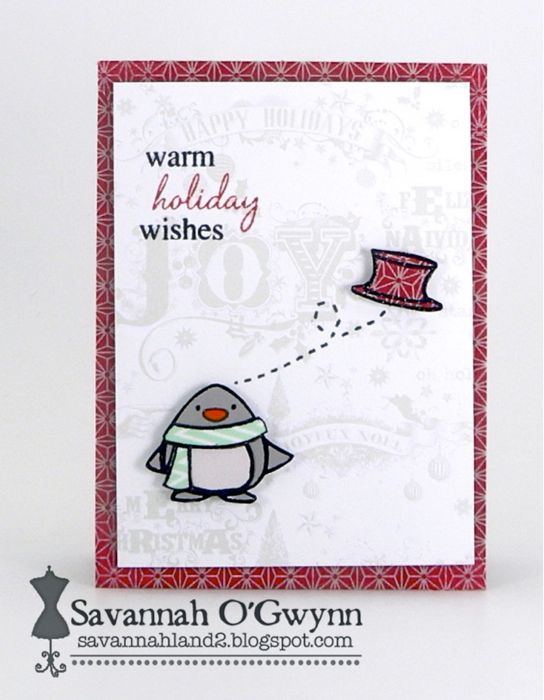 And some more cuteness from our lovely guest:
Warm Holiday Wishes card by
Cristina Kowalczyk
Merry card by
Cristina Kowalczyk