I was delighted at how differently all our designers used
No Peeking
. Our original vision was to have the cute animals peek from within the tag, but as you can see in our
No Peeking highlights post
, our designers had their own ideas. Love that.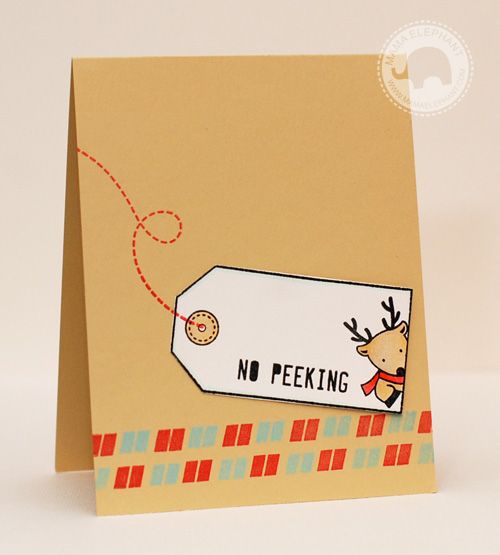 I am getting a head start on Christmas gifts this year. Amazing, I know. I've already assembled a few and will be wrapping them soon with kraft wrapping paper. I'll be back to show you my
real
intent with the
No Peeking
stamp set then!
Before I go, I'd like to ask you what you want to see on this blog. Videos, tutorials, challenges, more of my ramblings, etc.? Thanks...