Hi everyone! Welcome to our November release party! Over the next few days, the design team will be highlighting our stamp sets. We'll also be joined by some majorly talented guests! The full stamp reveal will happen on the 15th and they will go on sale at the store by 9PM EST. So, set your clocks!!
Today we are highlighting
No Peeking
!
No Peeking
is a fun take on traditional tags. It was designed especially for my love of kraft wrapping paper for the holidays. Do you know which part I love/hate the most? The tags! We all love kraft paper so why let all that beautiful blank space go to waste? You can stamp your tags directly on the kraft paper and we've even included a little string! You will be just over the top delighted with the cuties we designed
peeking
from the set as well as the cute font! So, so excited about this set so let's get at it!
To kick off our highlights, we welcome back our super swell friend, the one and only,
Teri Anderson!
I'm Teri Anderson. I am a 30-something, camera toting, travel loving, John Mayer fan. I'm a long-time paper crafter and scrapbooker. I've crafted since I was a kid and kept a scrapbook since high school, but I really caught the bug bad when I moved away to a small town after college where I knew no one. It was a great way to get to know folks and to keep my mind off my real world job. Paper crafting came for me during that time. I am currently one of the Go-to Gals a for Paper Crafts magazine. I'm on a couple different design teams. I have spent a good chunk of the last year teaching at conventions across the country. When I am not crafting, I am: spending lots of time with family; heading to the beach; spoiling my two fluffy dogs; going to concerts and taking lots and lots of pictures.
Now let's take a look at the goodies Teri created for us!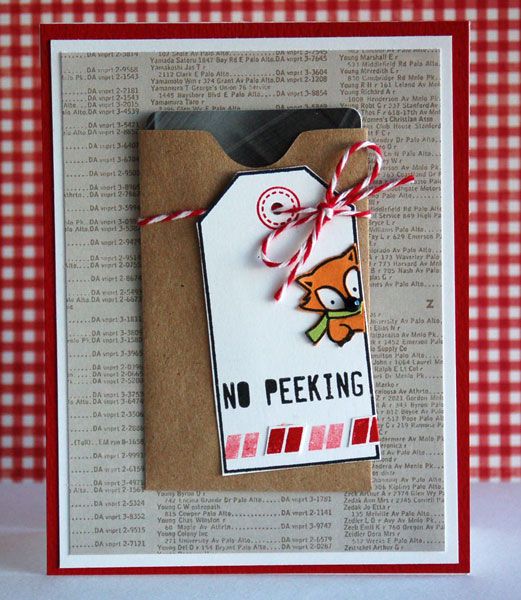 Second card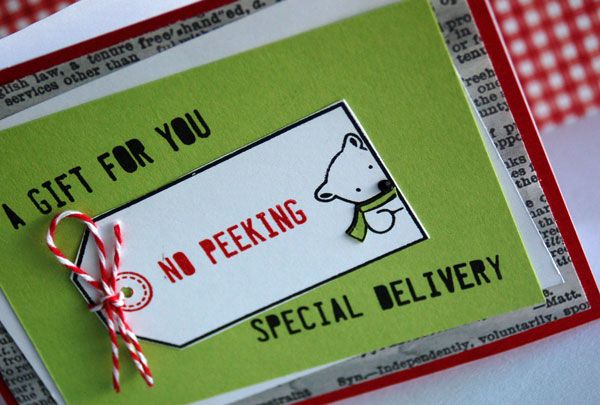 Here's the inside
And now onto our fabulous Design Team!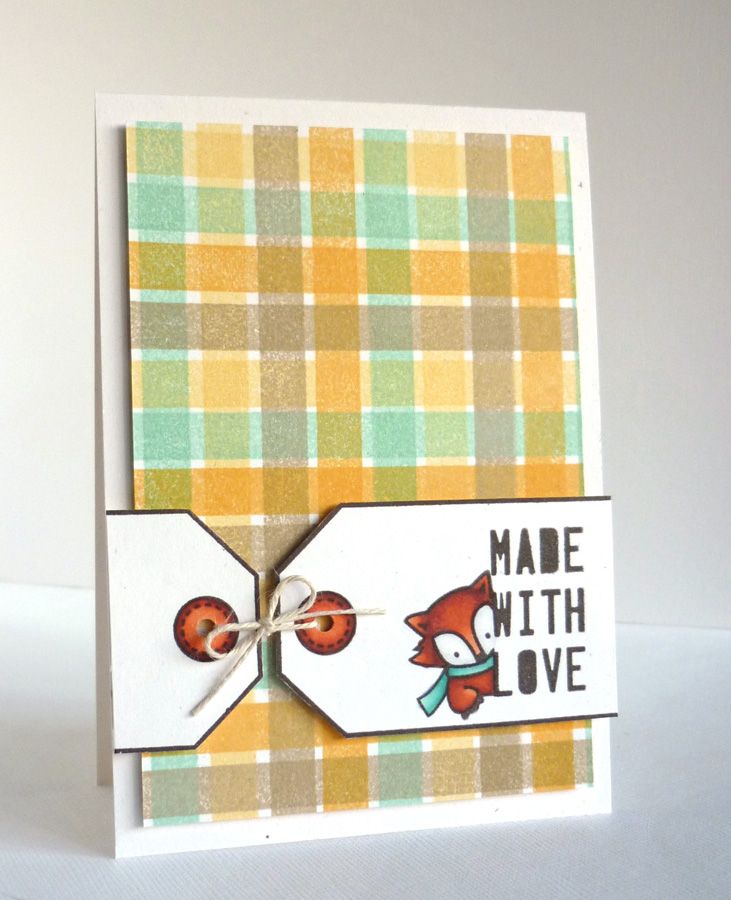 Special Delivery card by
Mariana Grigsby
Made With Love tags by
Pearl Lui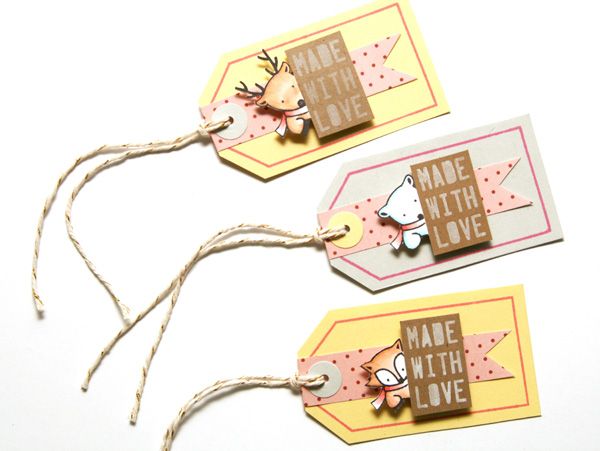 No Peeking gift box by
Savannah O'Gwynn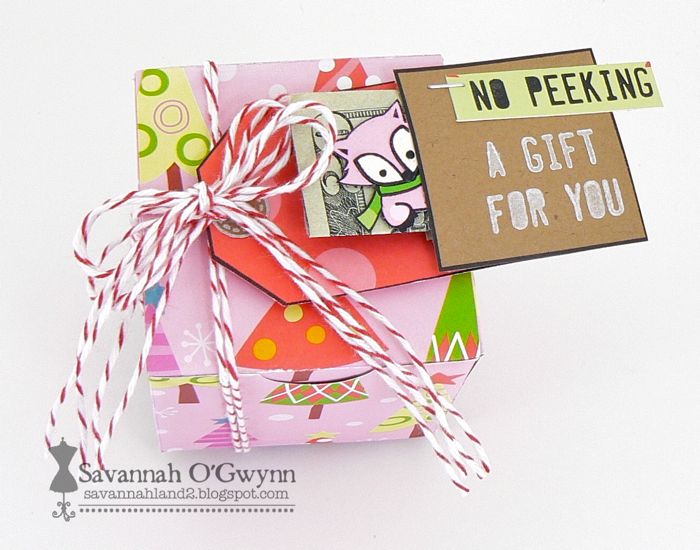 That's all for today, folks! Big thanks to our guest,
Teri Anderson
for joining us again and as always, big cheers for our Design Team for a fabulous job!
How would you like to win a No Peeking set for yourself? Leave a comment here and all our designers showcased here today for a chance to win. One winner will be chosen randomly from the collective blogs! See you back here tomorrow for our next Stamp Highlight feature with another fantastic guest! You'll never guess who it is! :)