Welcome to the first day of our November Release festivities!
To kick things off, we are showing you previews of the 4 stamp sets that we are releasing this month. Stamps will be revealed on November 15 and will be available for purchase in our store by 9pm EST.
Throughout the next few days our Design Team will be highlighting each stamp set for our Stamp Highlights feature. We have 4 incredible guests joining us and you'll be able to see all of that in action starting tomorrow!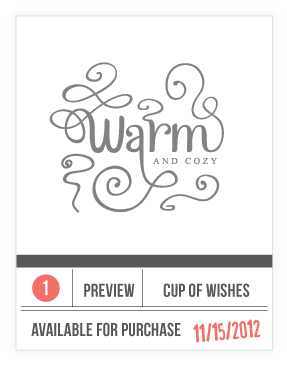 Cup of Wishes is perfect for the cold weather up ahead. Just looking at the entire set makes me feel all warm and fuzzy! We've included some cute and basic sentiments to interchange along with some fun building elements.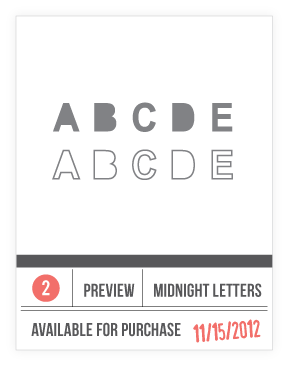 This month, we bring you our first alphabet stamp set, Midnight Letters, and what a trendy one it is! Inspired by negative and positive die cut letters, it is perfect to create word art.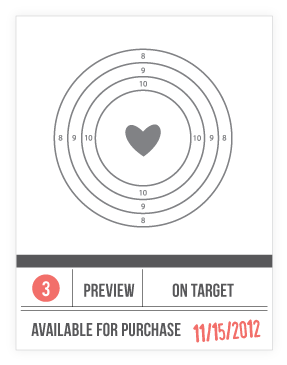 On Target is a bold new twist on love with a multitude of interchangeable elements that you just have to come back to see! You'll find that this set is amazingly versatile and is perfect for cards and scrapbooks.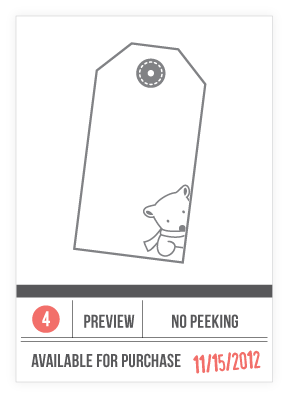 In No Peeking, we bring you a fun tag building set just in time for the holidays up ahead! We've designed some major cuteness overload as well as some staple images that you will reach for again and again!
So, what do you think? Which set excites you the most? Leave a comment, say hello and remember to come back tomorrow when we start our Stamp Highlights. Yep, lots of eye candy! :) Ciao!