Today's Highlight is on
Type It
, our fun and fabulous typewriter themed set.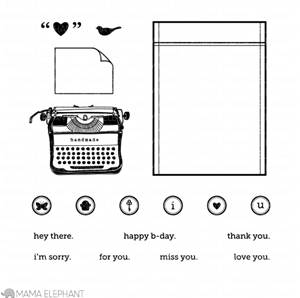 Here's our Design team with their Type It projects!
happy b-day card by
Alice Wertz
Alice's card is so fun and funky fresh! I love her layering of washi tape and paint splattering.
hey there. miss you. card by
Cheiron Brandon
This card by Cheiron is simplicity at its finest. Sometimes the images need no other fanfare but a pretty ink color.
many happy returns card by
JJ Bolton
JJ knocked it out once again with this beautiful vellum card. I love how the vellum subdues the colorful typewriters underneath. And that twine? Perfection!
Hearts card by
Mariana Grigsby
Mariana's card is bold and beautiful! I love that she created a scattered paper look by stamping the sheet 3 times. The duo colored twine to the side really balances the design.
Portobello Road layout by
Pearl Lui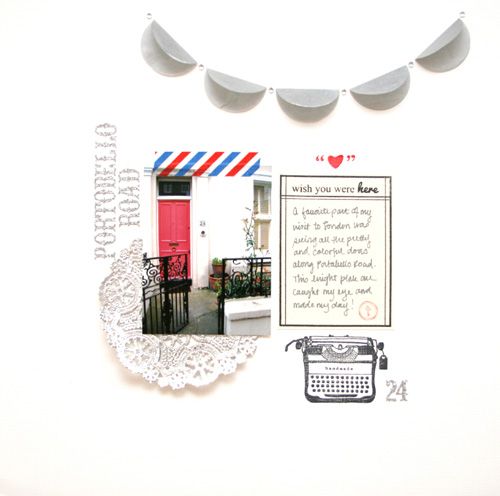 Pearl's layout is full of textures and dimension! I love that she used the large ledger stamp as her journaling block on top of the typewriter.

That's all for today! Be sure to leave our designers some love by visiting their blogs. :)