Today we're highlighting Rustic Spring, a set full of sweet little images.
If you like smaller scaled stamps, you will love this! The stamps may be small, but you can mix and match to build larger images. I created a little tip sheet to help you visualize all the possibilities.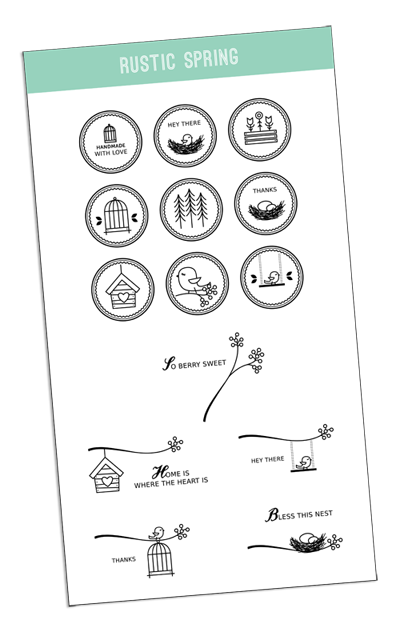 Rustic Spring card set by
Alice Wertz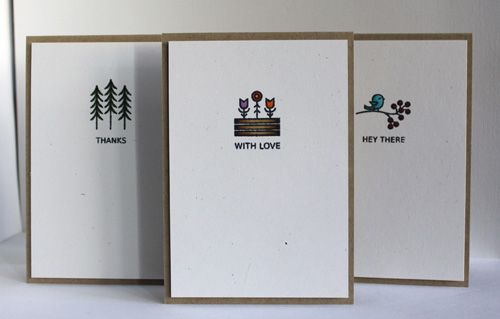 Alice created this sweet trio of cards. It has that charming woodsy feel to it. So simple and beautiful coloring as always!
Home card card by
Cheiron Brandon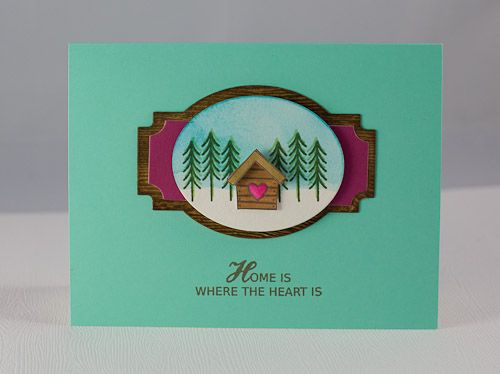 Love this little cottage wintry scene Cheiron created. The double stamped trees creates a deeper forest effect.
Singing bird card card by
JJ Bolton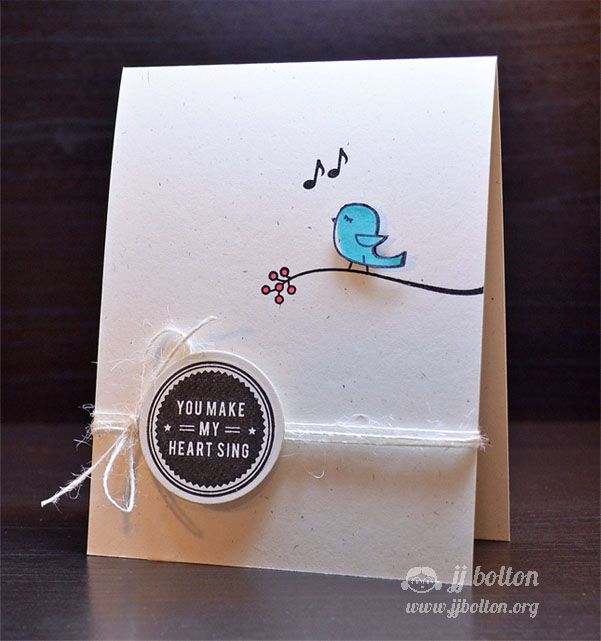 JJ pulled out a few sets to make her card work! She used the little musical notes from
Good Times
and the sentiment is from
Smitten
.
With Love card by
Mariana Grigsby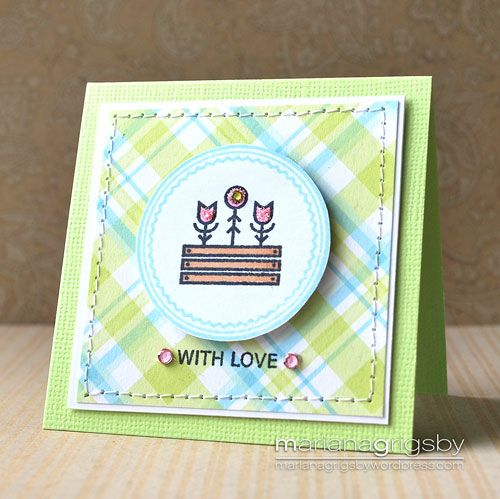 Mariana created a beautiful Spring card, so bright and cheerful! Love the extra sparkles in the flowers!
Heart bird house card by
Lea Lawson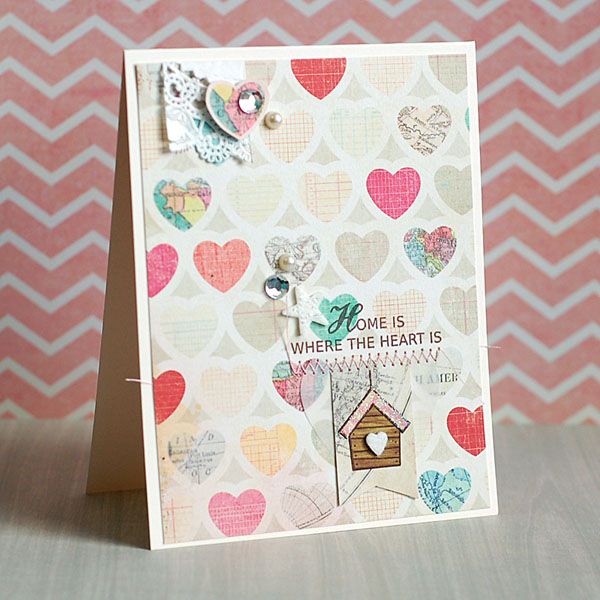 Lea is a master at pairing the perfect patterned paper in her projects as it's quite evident here as well!
Bless This Nest card by
Pearl Lui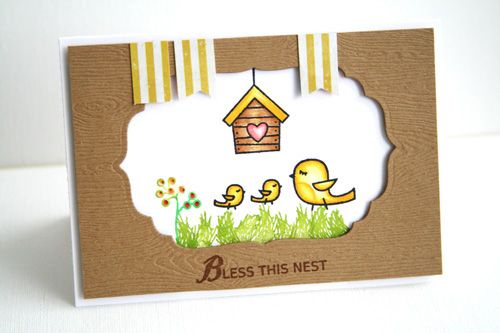 Pearl is at it again with her cleverness! We love the family of birds, she flipped the nest over to stamp grass!
Welcome Little One card by
Savannah O'Gwynn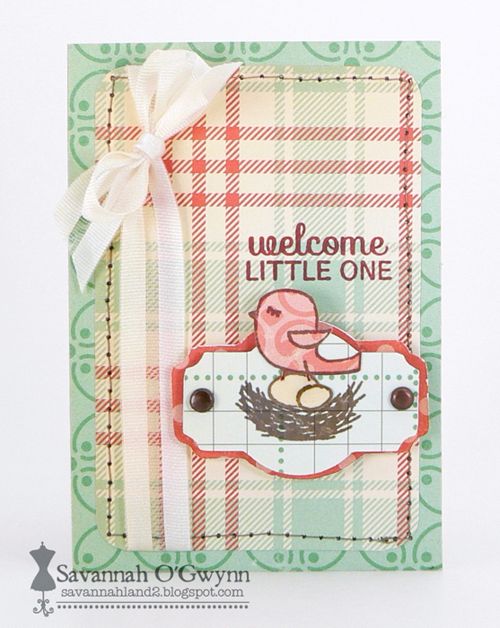 Savannah created this beautiful soft toned card. We love mama bird sitting on top of her little eggs, just waiting for them to hatch! The sentiment is from
Nursery Deco
.