Good evening! I'm here to announce the winners for our last challenge! We know the weather is warming up and everyone wants to get out and play! So, we're especially thankful to everyone who participated! It's so much fun for us to see you use our stamps in the most creative ways!


We are, again choosing 2 winners who will both win a guest designer spot for an upcoming release.



The first winner is
Chupa Palamountain
! Take a gander at this beautiful card with all the different tone soft blues, the artful ink splatters, that airmail washi. So masterfully executed, my friend! I love that the little boy is flying felt clouds, totally whimsical and darling!
Our second pick is
Samantha Mann
! Samantha have been a loyal participant of our challenges (love that) and this time she really knocked it out of the park! She created more than one card for this challenge but this one really caught my eye. Love the colors and the gold sequins as bubbles. Clever!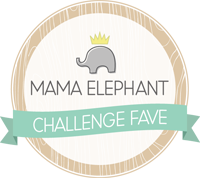 Now for the shout outs to some other amazing entries!
First honorable mention goes to
Charlene Bopp
, I love the bright contrast on this card and all the colors just work so well together. I love that she hand wrote "Bryan's Birthday!" in the speech bubble. Super cute!
We also love this card by
Michelle W
. Those red gem butterflies seem to pop off the card! The composition of this card is just beautiful as well!
Last but not least, love this bright card by
Erin Taylor
. She executed the sketch perfectly with the stamp set! I especially love the subtle background she created with the crosshatch chevron pattern from Modern Borders. So subtle but adds a nice texture.
Congratulations, everyone!!! And thank you ALL for taking time to play along. We truly appreciate each and everyone of you! MAMAXOXO!
Winners, please contact me so we can set you up! :)
See you here back here tomorrow bright and early for the Stampede and release.
4 new stamp sets, 3 guest designers, 13 creative blogs to stampede through total! It'll be a blast!